Appleton
---
The April 7 Spring Election and Presidential Preference Primary is occurring as scheduled.
You may register at the polls on Election Day. You must always provide a Proof of Residence document when registering to vote.
As of April 3, 2020, The 7th Circuit Court of Appeals ruled that all absentee ballots must have the required witness information in order to be counted for the April 7, 2020 election.
---
Appleton Mayoral Candidates Forum - March 19, 2020
---
---
African American Suffragists and the Struggle for Inclusion
Michelle Duster - Great-Granddaughter of Ida B Wells
March 7, 2020
---
---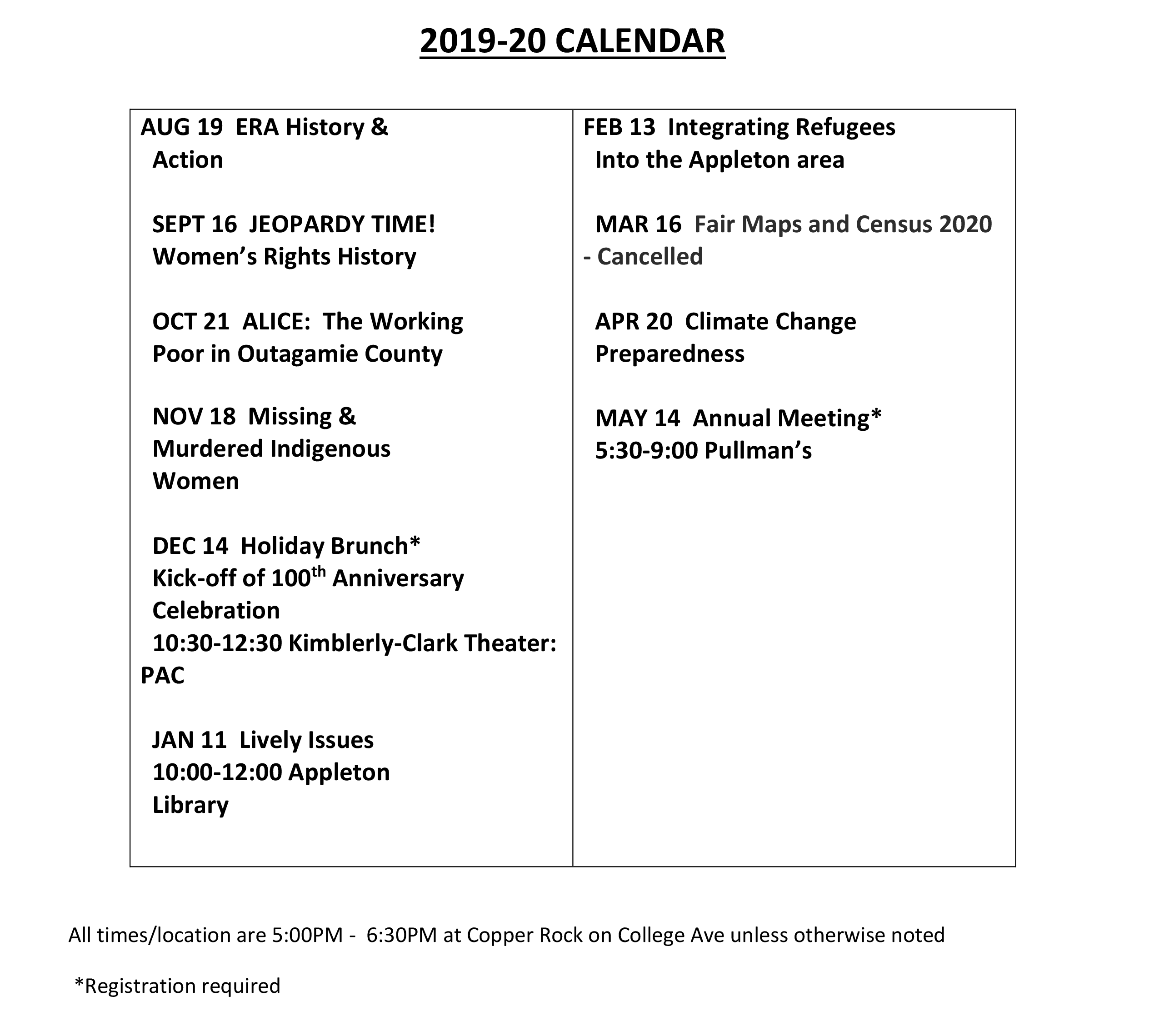 ---
The League of Women Voters is a nonpartisan, grassroots, political organization established in 1920 that advocates for informed and active participation in government. Our members are women and men who work to improve our systems of government and impact public policies through education and advocacy.
The League neither supports nor opposes candidates for office at any level of government. At the same time, the League is wholeheartedly political and works to influence policy through advocacy.
Are you looking to get involved? Join us to make democracy work!
---