Metro St. Louis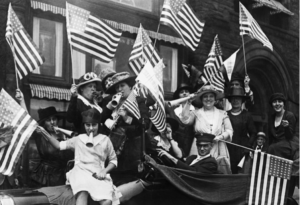 The League of Women Voters of St. Louis was founded on Nov. 13, 1919. Its Citizenship School taught civics to more than 450 area women in its first year. The League continues to educate and empower voters as a nonpartisan, non-profit organization. Agnes Garino made this slide presentation for the League's 100th Anniversary Gala. 
Mission: Empowering Voters. Defending Democracy.

Vision: We envision a democracy where every person has the desire, the right, the knowledge and the confidence to participate.